Summary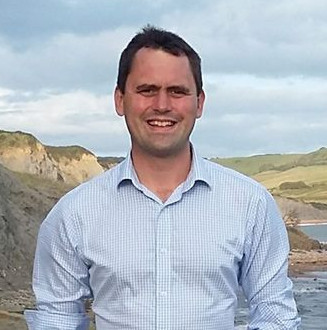 I have a long track record (+10 years) of using mathematics, computing and programming (github profile) to understand and bring meaning to real world problems. I have authored +40 scientific publications most of which develop numerical models to understand experimental results. I have published a book chapter on numerical modeling of semiconductors. My key asset is my very broad skill set, and ability to turn my mathematical/computing skills to any problem in a short space of time. In the past I have used my skills to solve a wide variety of problems including:
Writing models/algorithms to design better solar cells. I am author of the worlds only free and open-source organic solar cell simulation tool, which has had 20k+ downloads to date, and has been translated into Chinese and Russian.
Developing algorithms for feature vector extraction from Arabic handwriting (for improving hand writing recognition algorithms)
Writing computational models to understand lasers used in cancer therapy/inter-satellite communication
Using data mining techniques to understanding how Members of Parliament interact with the public through Twitter.
I have won awards materials for electronic devices for using supercomputers to design more efficient electronic materials.

Download CV

Linked in profile
Expertise
I am very good at Python, C, the GNU tool chain and Linux - see github profile. I enjoy using these tools to turn mathematics into efficient computer code/algorithms.
Experienced cluster/supercomputer user, I use these tools to fit highly non-linear custom models to complex data sets. I have written my own cluster management code
I enjoy being on the edge of understanding and solving problems which we don't yet know how to solve. I have a drive to learn and tenacity/determination.
For the last year I have been developing machine learning codes based on Neural Networks (Tensor flow/Keras).
Enjoy working in a team, and have experience managing projects/budgets.
I have good written/verbal communication skills and regularly give technical talks to large audiences of +300 people.
Short CV
2013-present: Lecturer, University of Nottingham, UK


2012: Post-Doc, University of Freiburg, Germany


2009-2011: Post-Doc, Imperial College London, UK


01/03/2008-01/07/2008: Post-Doc, University of Nottingham, UK


2004-2008: Ph.D, University of Nottingham, UK


2001-2002: Electronic Electronic Engineering, Meng (Year 4), University of Nottingham, UK


2003: Electronic Electronic Engineering, Meng (Year 3), TU Braunschweig, Germany


2001-2002: Electronic Electronic Engineering, Meng (Years 1-2), University of Nottingham, UK